The project consists of three structure types



1. A Trapezoidal Breakwater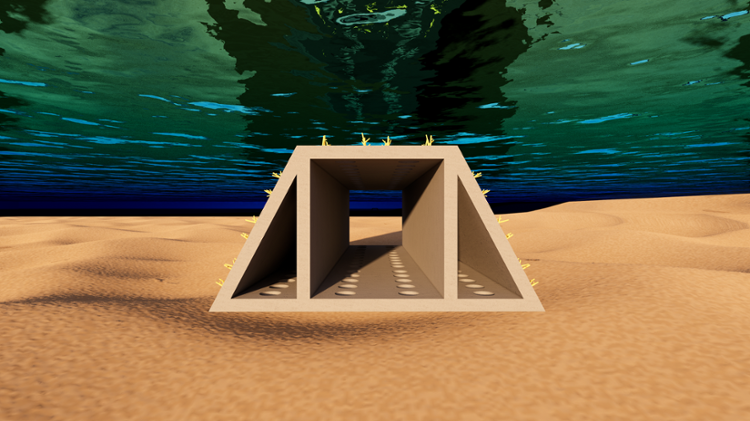 Credit: Daniela Jalfon, University of Miami School of Architecture
   2. A Trapezoidal Breakwater with a Boulder Profile
Credit: Daniela Jalfon, University of Miami School of Architecture
    3. SeaHive System
Credit: Daniela Jalfon, University of Miami School of Architecture
Structure Components
Each structure has three modular components that connect to one another to create a 5.5 meter long structure. They are all casted in a biophilic concrete mixture, which is designed to promote the growth of the corals. Additionally, included in the casting of each each structure are mechanimsms that will hold in place the coral fragments. These fragments will not be installed during the initial set-up to ensure the environment has had time to settle.

Each structure will be spaced 9 meters away from one another. The total project will span 35 meters.
Credit: Daniela Jalfon, University of Miami School of Architecture
Location
The site is located 215 meters off the coast of North Miami Beach. In the North Shore Open Space Park in Miami-Dade County between R-38 and R-39.